BIBLICAL PUBLISHERS
[print and electronic; also biblical software, bookstores, etc.]
compiled by Felix Just, S.J., Ph.D.

including:
Major Biblical Publishers with Webpages | Recursos en Español | University Presses with Biblical Materials
Other Publishers with some Biblical Materials | On-Line Resources for finding Publishers' Websites
Biblical Software Publishers and Retailers | Major Retailers on the Web with Biblical/Theological Books
Bibliographical Resources | Audio & Video Programs

[please e-mail fjust--at--jesuits.org to suggest publishers, retailers, or resources that could be added to this list]
---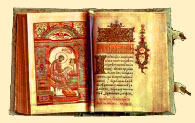 Major Biblical Publishers with Webpages:
Augsburg Fortress - see Fortress Press (below)
BIBAL Press - (closed)
D. & F. Scott Publishing - (closed)
deGruyter - see Walter de Gruyter (below)
EKS Publishing - www.ekspublishing.com (Classical Hebrew)
E.J. Brill - see Brill Academic Publishers (above)
International Bible Society - see Biblica (above)
Rowman and Littlefield - rowman.com (now includes Sheed & Ward imprint)
Sheffield Academic Press - see T & T Clark International (below)
St. Anthony Messenger - see Franciscan Media (above)
T&T Clark International - see Continuum Books (above)
Trinity Press International - see Continuum Books (above)
Wm. B. Eerdmans Publishing Co. - see Eerdmans (above)
Biblical Publications in Spanish / Recursos Bíblicos en Español:
University Presses with some Biblical Materials:
Other Publishers with some Biblical Materials: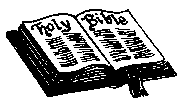 God's Word Today - now "Word Among Us"
Prentice Hall - see Pearson Higher Education (above)
Scholars Press (publisher closed; was scholarspress.org)
UMI Dissertations - now Proquest Dissertations
Other On-Line Resources for finding Publishers' Websites:
symbols of the Four Evangelists, by artist Walter E. Gast [used with permission, from Symbols in Christian Art and Architecture]
---
Biblical Software Publishers:
Some Biblical Software Retailers:
---
Major Retailers on the Web with Biblical/Theological Books:
---
Producers and Retailers of Biblical and Religious Audio and Video Programs:
---
Bibliographical Resources for Biblical Publications (most require purchase or subscription):
RBL: Review of Biblical Literature - from the Society of Biblical Literature - free access on the web
ATLA - American Theological Library Association, religion databases on CD-ROM
Find Articles.com - "The web's first free article search"; see their "News & Society" category for some biblical & theological journals
NTA - New Testament Abstracts; published on paper or as CD-ROM
---
This page was last updated on December 16, 2020
Copyright © 1999--2016 by Felix Just, S.J., Ph.D.