Electronic New Testament Educational Resources
by Felix Just, S.J., Ph.D.

"Believe what you Read; Teach what you Believe; Practice what you Teach" (Rite of Ordination of Deacons)
---
Downloadable Audio Programs:
authored by Fr. Felix Just, S.J. - published by Learn 25 / Now You Know Media - each with a Written Guide (PDF)
[ click here to receive a Free Savings Coupon and join Learn 25's mailing list ]
---
Introductory Charts, Overviews, and other Handouts: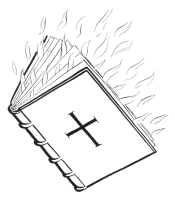 Materials on the Four Gospels and the Evangelists: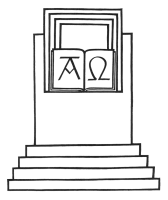 Materials on Acts, Paul, and NT Epistles: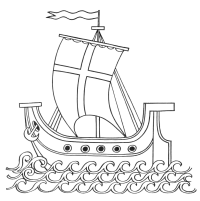 Materials on the Book of Revelation and other Apocalyptic Literature: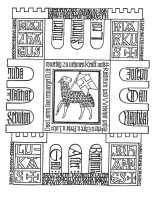 ---
Related Pages on My Website:
Spanish-language translations of some of the above pages
Traducciones en Español de algunas de las paginas de arriba
The Catholic Lectionary for Mass -- including:
Tables of Readings from the 1998 USA Edition - Sundays, Feasts, and Weekdays
Tables of Readings from the 1992 Canadian and the 1970 USA Editions
Analysis of the Main Differences between the 1970 and 1998 USA Editions
Tables of Readings from the Roman Missal before Vatican II
On-Line Resources for Daily Bible Readings, Meditations, and Sermons
The Roman Catholic "Order of Mass"
Catholic Church Documents related to Biblical Studies -- including:
Documents of the Pontifical Biblical Commission ("The Interpretation of the Bible in the Church"; etc.)
Documents of the Second and First Vatican Councils ("Dei Verbum"; "Dei Filius")
Excerpts from the Catechism of the Catholic Church ("Revelation"; "Sacred Scripture"; etc.)
Papal Encyclicals (from Leo XIII to Pius XII)
Biblical Publishers, Software, and Bookstores on the Web -- including:
Major Biblical Publishers with Webpages
University Presses and Other Publishers with some Biblical Materials
Biblical Software Publishers & Retailers
Retailers on the Web with Biblical/Theological Books
Biblical and Religious Art and Music -- including:
Collections of Art on This Website, esp. Gustave Doré, Rudolf Koch, and Jerome Nadal
Religious Music on This Website
Other Websites with Christian Iconography and Art
Online Museums, Art Collections, Clipart, Photo Sites
Bible-Study / Scripture-Sharing Resources - printed publications - NEW pages
LINKS TO OTHER BIBLICAL WEBSITES
---
Site-Search:
You can search for anything on this website by typing in one or more keywords:

Support the Catholic-Resources website:
Click on the following button before shopping at Amazon.com,
and a small percentage of anything you purchase will benefit this ministry. Thanks!
---

This page was last updated on June 11, 2021
Copyright © 1999--2020 by Felix Just, S.J., Ph.D.